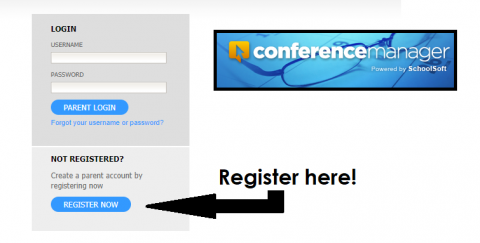 Begin booking online Three Way Conferences on Friday, March 4, 2022 (8am)
---
At Harbour Landing School, Three Way Conferences are a key part of our communication strategy regarding your child's progress. Please plan on booking and attending a virtual parent-student-teacher conference with the applicable teacher(s) for each child you have attending our school.
We are once again utilizing a scheduling application called the Harbour Landing School Conference Manager. This application is quick and easy. It allows you to use the Internet to book your conference schedule(s) to attend a virtual Zoom meeting with your child or children's teacher(s).
The Harbour Landing  School Conference Manger operates on a FIRST-COME, FIRST-SERVED BASIS.
The sooner you book, the better chance you have of securing the time you want! Conferences are scheduled for Kindergarten B Classes and all Grade One to Grade 8 students on Friday, March 18, 2022. We also have Virtual Conferences scheduled for all Kindergarten A classes on Monday, March 21, 2022.
If you registered last year, you may use your password from last year or use the link in the prior sentence to reset your password.
You can start booking conferences times Friday, March 4th at 8:00 a.m.
Booking conference times will Friday, March 11th at 11:30 p.m.
PLEASE NOTE: There are NO classes for students on Friday March 18th, 2022 due to the Online Conferences! (No KA classes on March 21st  so that they can attend conferences!)
We appreciate parents/guardians booking their own appointments, but we understand that this is not always possible. If you do not have internet access, or if you have questions, please call the school at (306) 523-3760 during regular office hours (8:30 a.m. - 4:00 p.m.) and we will be happy to assist you over the phone.