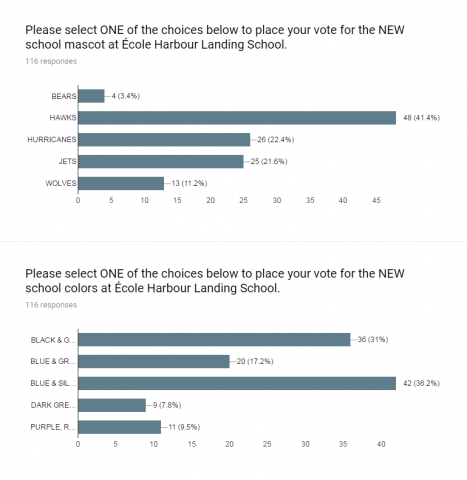 IT'S OFFICIAL! École Harbour Landing School has selected their school moniker and colors for all time.
We will now be known as the Harbour Landing Hawks with blue & silver as our school colors.
Thanks to the all of our students, parents and community members that expressed interest in casting their vote. École Harbour Landing School is now in the process of having a school logo identity developed. 
We will update our school community as the process continues.