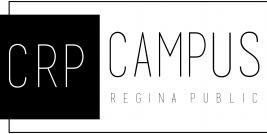 FEBRUARY 9, 2021 -- Regina Public Schools will once again be offering a full selection of career pathway opportunities for Grades 11 and 12 students through Campus Regina Public (CRP). Because of COVID protocols during the 2020-21 school year, CRP was temporarily closed and opened its doors to provide a space for eSchool K to Grade 12 teachers to facilitate online learning and instruction. We are happy to announce that our CRP teachers will be dusting off the table saws, powering back up the lights, firing up the hair dryers and accepting rusty Pontiac Sunfires for the 2021-22 school year.
Campus Regina Public strives to make meaningful connections between industry standard career-centred programs and academic knowledge. Campus Regina Public provides two-credit comprehensive programs that demonstrate how subjects such as Math, Science and English apply outside of school. Industry partners are integrated into the curriculum to enhance student engagement, meaningful vocational skills and numerous job prospects. By working closely with our industry partners, depending on their career path, Campus Regina Public strives to have students ready for university, technical college and/or jobs.
To provide an advantage in the job market, Campus Regina Public works with many organizations to provide certification or apprenticeship hours required for employment or journeyperson certification. We need your help to get students thinking about the benefits of taking a course at CRP. If you know a student who is job oriented and a hands-on learner with a vocational pathway related to a CRP course, we would like to encourage you to direct them to the CRP website, talk to the school guidance counsellors and pick up a registration form from their school's office.
CRP teachers are excited to return to the classroom and shops to build relationships and engage with our future students, families, post-secondary institutions and industry!
During the 2021-22 school year, CRP will be offering the following 13 courses:
Advanced Construction and Technology
Auto Mechanics
Cosmetology
Early Childhood
Electrical and Electronics
Engineering
Fire Sciences and First Responders>
Health Sciences
Law, Public Safety & Security
Social Justice
Television and Radio Production
Video Game and Design
Welding