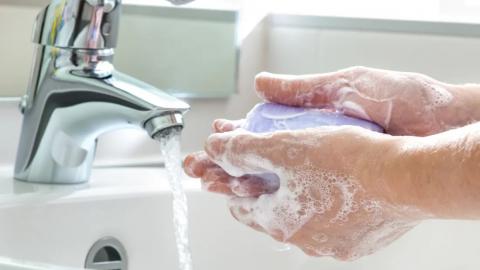 Added March 18th:
Province declares State of Emergency
All school staff have been instructed to stay home and out of schools from Friday, March 20, 2020 through to Monday March 30, 2020 pending further instruction.
Added March 16th:
The government has just announced class closures will take place effective March 20, 2020. For today through to March 19th, parents who are able to do so are asked to keep their children home. Schools will remain open until the 20th for those parents with limited childcare options to plan for the closure of schools.
Further information will be posted as available.
Use this self-assessment tool from Saskatchewan Health to determine whether you should be tested for COVID-19. CLICK HERE.
Information Below Added March 15th:
As of March 13th, all employees, families and students returning from countries outside of Canada are asked to self-isolate for 14 days as per Health Canada expectations.
March 15th Message from the Government of Saskatchewan  Keeping schools open for now!
For the latest advice to the public and information on prevention measures being taken, visit www.saskatchewan.ca/coronavirus.
See the information posted on the Regina Public Website here!
Please remember that we all need to do our part to stop the spread of germs. The Stop the Germs poster courtesy of Saskatoon Public Schools, is one reminder of what you might do to limit the spread of germs.
Information Below Added March 13th:
The following information has been updated from the division's website:
COVID-19
Student and Staff safety is critical for us as a school division.

Regina Public Schools does and will continue to taking the direction of the Saskatchewan Health Authority. The following is a link to the current information the Health Authority has posted. https://www.saskatchewan.ca/government/health-care-administration-and-provider-resources/treatment-procedures-and-guidelines/emerging-public-health-issues/2019-novel-coronavirus

Regina Public Schools is working with the Ministry of Education and other school divisions.

We have cancelled all out-of-country, division approved, travel for our students.

We are in constant conversation with our Principals and are poised to react in the event a reported case comes to light.

Schools are working with students regarding proper handwashing and hygiene protocols.

As per standard process during periods of potential communicable disease outbreaks, facilities and caretaking staff are employing a more thorough cleaning protocol.

The Division has also ensured that we have extra supplies of cleaning and disinfectant products in the event that there is a need.

We have posted information about COVID-19 on our Division website.
Information Below Added Mid-February 2020:
We are into the flu season and media is reporting on COVID-19 around the world. For this reason, we thought that we would remind all students and families of what they can do to limit the spread of viruses. (Added later for parent/caregiver information: As of late February, our school facilities staff increased cleaning protocols as a precautionary measure to limit the spread of disease transmission. Thanks to our great facilities staff for the outstanding work you do!)
The division website provides a great deal of information to parents and students and information related to the spread of viruses including the most up to date information on corona virus is located HERE.
WASH YOUR HANDS REGULARLY AND PROPERLY!
The single most important way to prevent the spread of germs that cause infection is to wash your hands often - especially after using the bathroom, before eating or when coughing and sneezing!
How to Wash Your Hands:
Wet your hands and wrists under running water
Apply soap
Lather hands using friction for at least 15 seconds, cover all skin surfaces paying special attention to fingernails and areas between fingers. Rinse with running water
Pat hands dry using a clean disposable towel
A final way to prevent the spread of the germs is to consider staying home if you feel under the weather. If you do stay home, ensure that you are feeling well enough to come to school. While we want regular attendance at EHLS, if you demonstrate any flu like symptoms, it is best to stay home so that you don;t spread viruses!