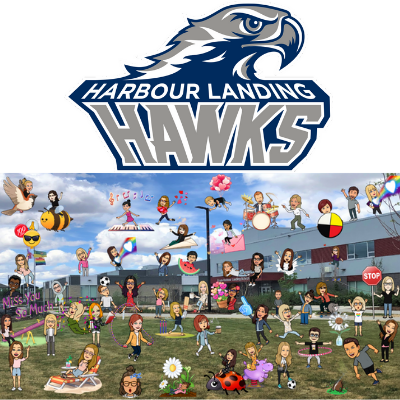 The Harbour Landing School Community Council (HLSCC) has continued its exceptional support of our school during the 2020/21school year! Since September, the HLSCC have already purchased masks for staff, new library book carts and the RAZ kids reading program. And we have more plans to support our students and staff as the year progresses. Please take a look at our fundraising goals for 2020-2021.  
Thank you Harbour Landing families, because we couldn't have done it without your past support!
Now, in continuing with our goals to provide the best to our students and staff, the HLSCC have introduced a new, effortless way for you to contribute!  Your involvement in and contributions to our Opt-Out Fundraiser, of any size, equals a huge boost to the opportunities and support that we can deliver.
Thanks for your ongoing support of our school through your contributions to our Harbour Landing School Community Council!
Sincerely,
Your HLSCC members