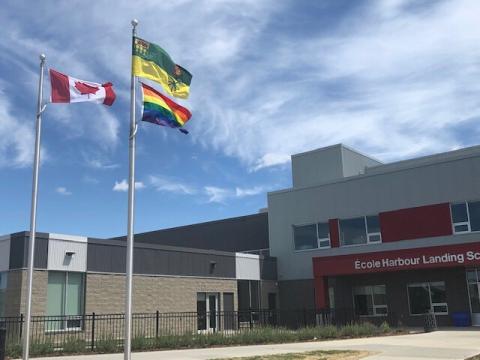 We are thrilled that all Harbour Landing classes resume on Wednesday, October 21, 2020 after a brief interruption to in-class learning for two classrooms!
On Tuesday, October 13, 2020,  our school division was contacted by the Saskatchewan Health Authority and informed that two of our students had tested positive for COVID-19 on the previous Wednesday, October 7, 2020. Regina Public Schools and our school administration determined that the safest course of action was to close the two affected classrooms for a full fourteen days, as was recommended by the Saskatchewan Health Authority. During this time, the teachers in the affected classrooms continued to teach all of their students at home using our online platforms, See Saw and Google Classroom.
We would like to thank our parents, students, staff, our school division and our community for their ongoing support as we navigated the two cases of COVID-19 test affecting our school community. We have followed and will continue to adhere to all Public Health guidelines for the safety of our students and staff. We look forward to the resumption of regular classes for all of our students and staff at Harbour Landing School on October 21, 2020!