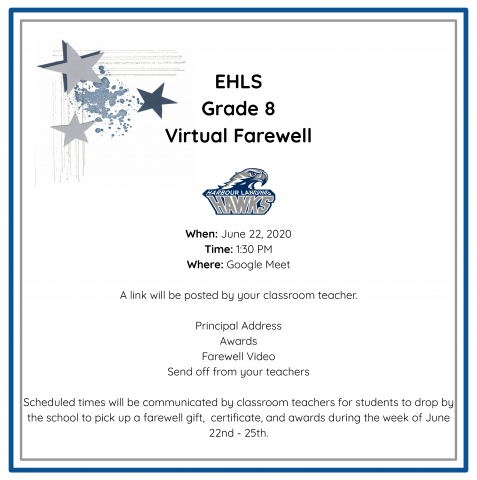 On June 22 at 1:30pm, Ecole Harbour Landing School will host a Virtual Grade 8 Farewell. This virtual celebration will be through Google Meet and teachers will post links prior to the ceremony.  
While we recognize that a virtual celebration is not the same as a Farewell Celebration, as a staff, we wanted to have the opportunity to celebrate our Grade 8 graduands and their successes during their time at EHLS.
Our grade 8 teachers are also hoping to pass certificates, a farewell gift and any awards to our grade 8 students. More information will be forthcoming on this as we want to ensure appropriate physical distancing and that we align with Public Health restrictions.