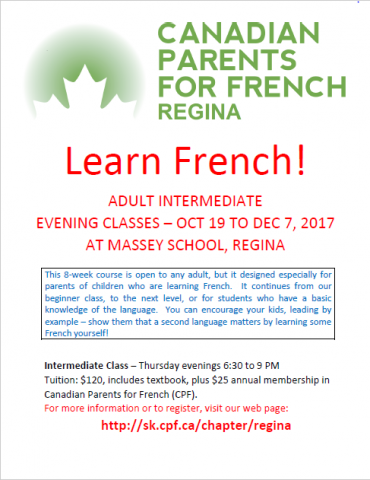 Canadian Parents for French, Regina Chapter (CPF Regina) is offering a couple of activities of interest to parents with children in French Immersion:
1. CPF Regina is offering an intermediate level of our "French for Parents" class (Cost $125 plus a $25 CPF membership). The eight week class is on Thursday evenings starting on October 19th, 2017.
2. CPF Regina is also offering a Family Magic Show in French on Sunday, November 5th @ 2:00 p.m., featuring bilingual magician Marc Tardif (open to all families in Regina - discount prices at $5 per family for families who register in advance).
To view a full size PDF of the Learn French Poster please click HERE
To see details and information relating to the Family Magic Show please click HERE